Facials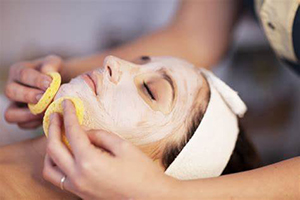 Facial treatments are performed by licensed estheticians and tailored to each individual's needs or skin concerns. We are committed to carrying the finest lines of products that are backed by science and driven by results. Utilizing the latest in cosmetic technology along with conventional and organic based ingredients, high-performance products will create positive changes in all skin types. A Esthetician can prescribe the facial products that are best for your skin type so you can maintain healthy skin every day.
---
Classic Facial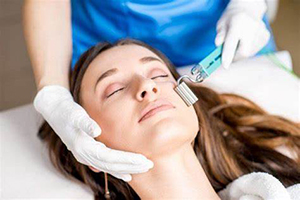 Our Classic Facial is tailored to treat skin concerns such as skin congestion, lack of radiance, skin sensitivity, fine lines, and loss of firmness. You'll enjoy a deep pore cleansing, exfoliation and extractions. And total relaxation. It's an excellent treatment for all skin types.
---
LED Skin Phototherapy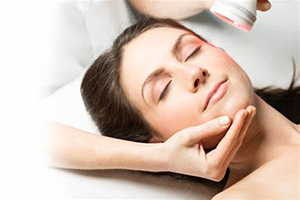 LED Skin Phototherapy treatment is the secret to more beautiful skin. This break-through new treatment is totally safe and will help improve the appearance of the skin revealing a noticeably firmer skin, smoother texture, diminish the appearance of fine lines, wrinkles and dark spots, and soothe & balance acne skin, for a more luminous skin. Formerly a beauty "secret" to the stars, LED Skin Phototherapy has proven so effective that it's no longer a secret and available now at our spa for a fraction of the cost of high-end spas.
---
Men's Facial
For men, we customize our Classic Facial to ease razor irritation, provide deep pore cleansing and toning to restore vitality and maintains hydration while protecting and restoring skin.
A relaxing deep tissue massage with one of our therapists can really open up your muscles and get your ready for your day. Just book your appointment online before or after your workout and we will take care of the rest.
For the full list of the treatments that we offer and their prices please click here