Swedish Massage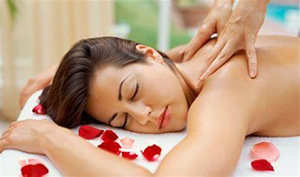 Swedish Massage is the most common and best known type of massage. It involves long, fluid strokes of muscles and tissues with pressure that varies from light to medium to firm. This type of massage is considered to be one of the most relaxing styles. Your massage therapists will adjust the pressure according to your sensitivity and preference.
---
Hot Stone Massage
Like our Swedish massage, our signature hot stone massage is extremely relaxing but even more invigorating. The Massage Therapist uses the hot stones to massage your body. The heat helps release tension in your back and shoulders so those muscles can be worked on more effectively. The result is deep relaxation and peace.
---
Himalayan Salt Massage
Soothing, healing and relaxing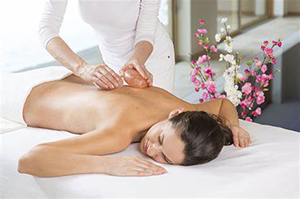 Unique from our Signature Hot Stone Massage, Himalayan Salt Stone Massage uses warm salt stones to soothe away stress and tension, and promote an increased sense of well-being. Its grounding properties help to improve sleep and balance the Central Nervous System. Himalayan Salt Stone Massage supports Electromagnetic Overload from electronic devices. Additionally, the stone's natural salt properties gently exfoliate the skin to promote naturally smooth and silky skin, reducing signs of aging.
---
Sport Massage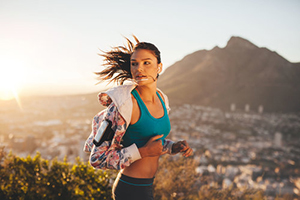 Whether you are a hard core athlete, a gym rat or an occasional runner, a combination of foot reflexology & body massage can really realign you body after a work out. Having sore muscles are the reward and a byproduct of a good work out. The good news is you do not have to suffer through your daily activities after your morning workout!
Sports Massage is a no-nonsense massage that helps stretch tight muscles, stimulates inactive muscles and improves soft tissue condition. Sports Massage will help you move your body more freely with more flexibility and in time can improve your posture. As the name suggests it is popular with athletes, as it enhances performance, assists recovery and prevents injury – benefits we can all enjoy.
---
Decompression Therapy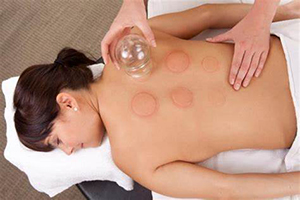 Introducing our new Decompression Therapy at Royal Relax Massage Spa. A reverse compression technique that works to improve circulation and relieve muscle discomfort. Aromatic organic essential oils are used to rebalance and restore wellbeing. And our signature glide technique helps avoid marks on your skin.
Our Decompression Therapy Massage uses specialized cups to create negative pressure to help improve circulation and relieve muscle discomfort. Gliding cups create a release of muscle tension, increase metabolic response and enhance your therapeutic massage. As a full body service experience, the slow relaxing massage increases circulation, enhances lymphatic flow and supports deep tissue work, yet avoids classic marks on the skin. Whether as a full body or a mini-targeted service, adhesions are loosened, connective tissue is lifted and fresh blood flow is delivered to stagnant muscles and skin. Decompression therapy is known to relieve headaches, reduce mental fatigue, and complements many of our other massage modalities.
---
Deep Tissue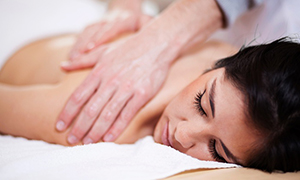 Deep Tissue Massage, is a deeper more intense massage than our popular Swedish Massage. This massage uses slow, deep-guided strokes and firm pressure to relieve severe tension and reach below the superficial muscles. Deep Tissue Massage is often recommended for individuals who experience consistent pain and soreness in both large and small muscle groups.
---
Prenatal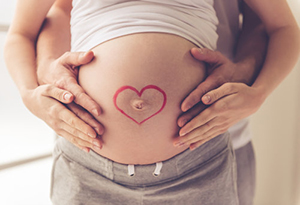 We know how much a great foot massage can improve your life during pregnancy. That is why we offer foot and body massages until the end of your 3rd trimesters.
Simply book any of the "Reflexology" or "Reflexology + Body Massage" treatments online & write "Prenatal" in the comment section. Our therapist will know just what to do to make you feel relaxed & comfortable & ready for the arrival of your bundle of joy.
---
Body Massage
A quality, therapeutic, and customized Massage for relaxation and overall wellness. Our certified Massage Therapists will personalize your massage so it is just right for you. Book now and leave behind the stress of deadlines of hectic schedules. Body massages are traditionally done over the clothes and in a reclining chair. The chairs are designed and built for maximum comfort and relaxation during the reflexology segment and transform into a full massage beds during the body massage portion of your session. Chinese body massages are perfect for realignment and readjustment from the day to day hustle.
If you have any pain or discomfort from sitting behind a computer for too long or your early morning workout, the body massage will release the tension in your body and get your ready for whatever daily task you may have.
A relaxing deep tissue massage with one of our therapists can really open up your muscles and get your ready for your day. Just book your appointment online before or after your workout and we will take care of the rest.
For the full list of the treatments that we offer and their prices please click here
Make Appointment:<script type="text/javascript" src="https://booksy.com/widget/code.js?id=527402&country=us&lang=e
n"></script>